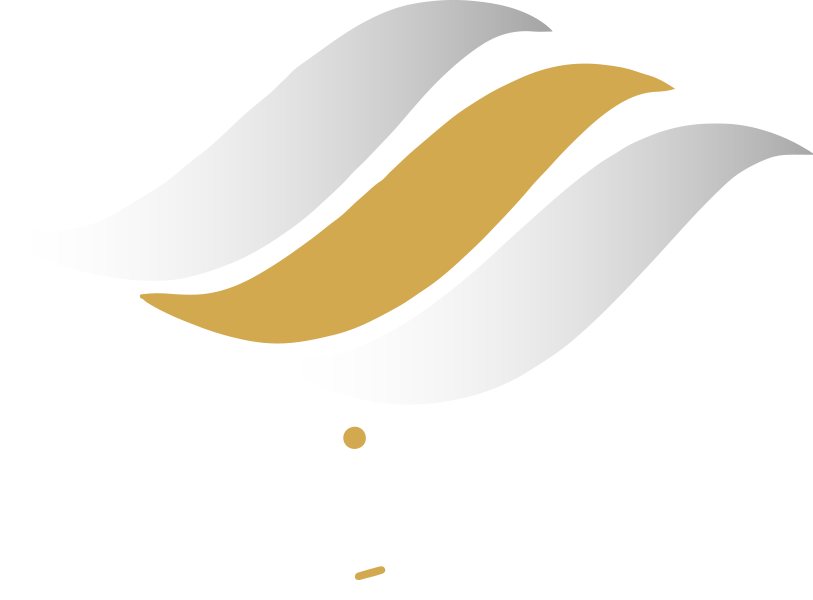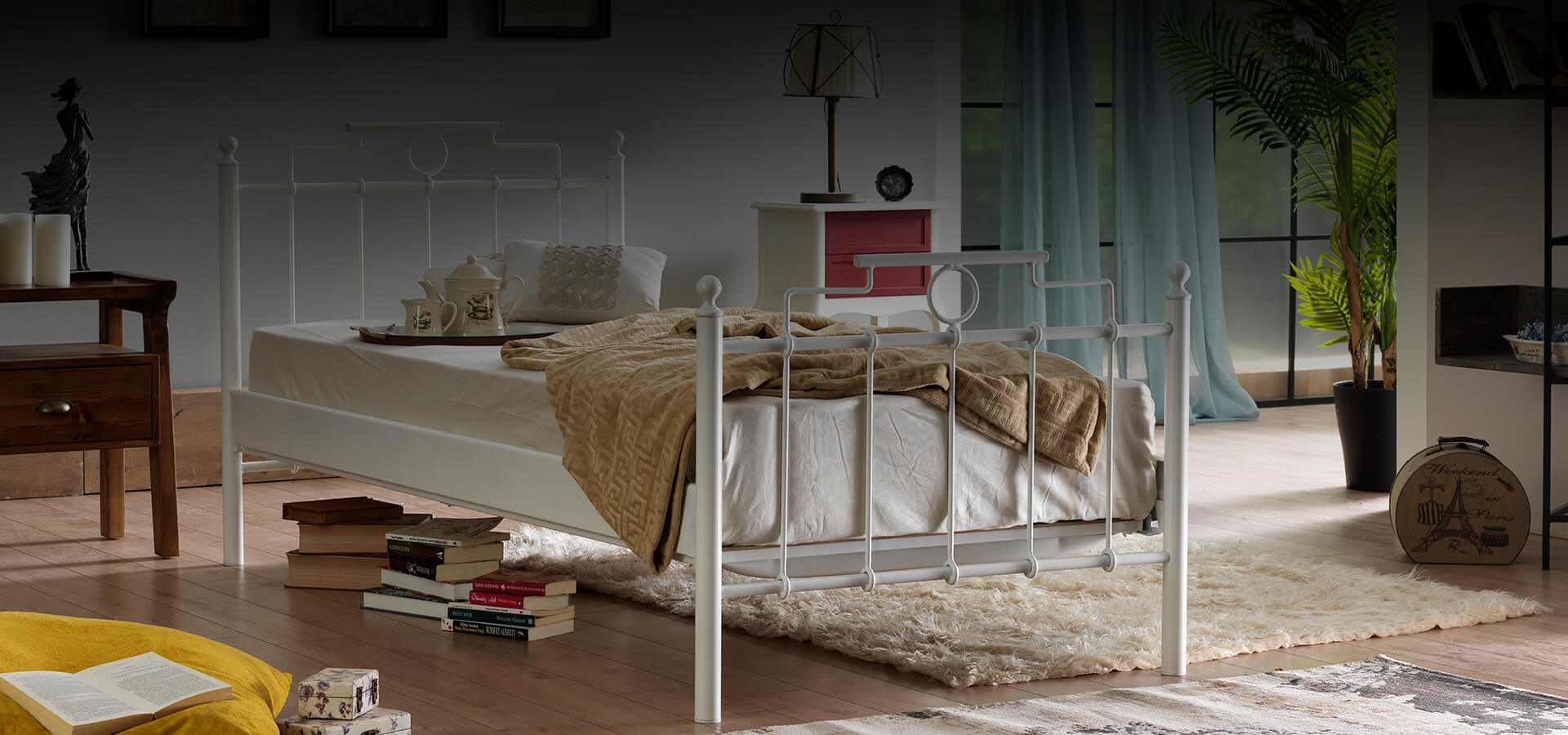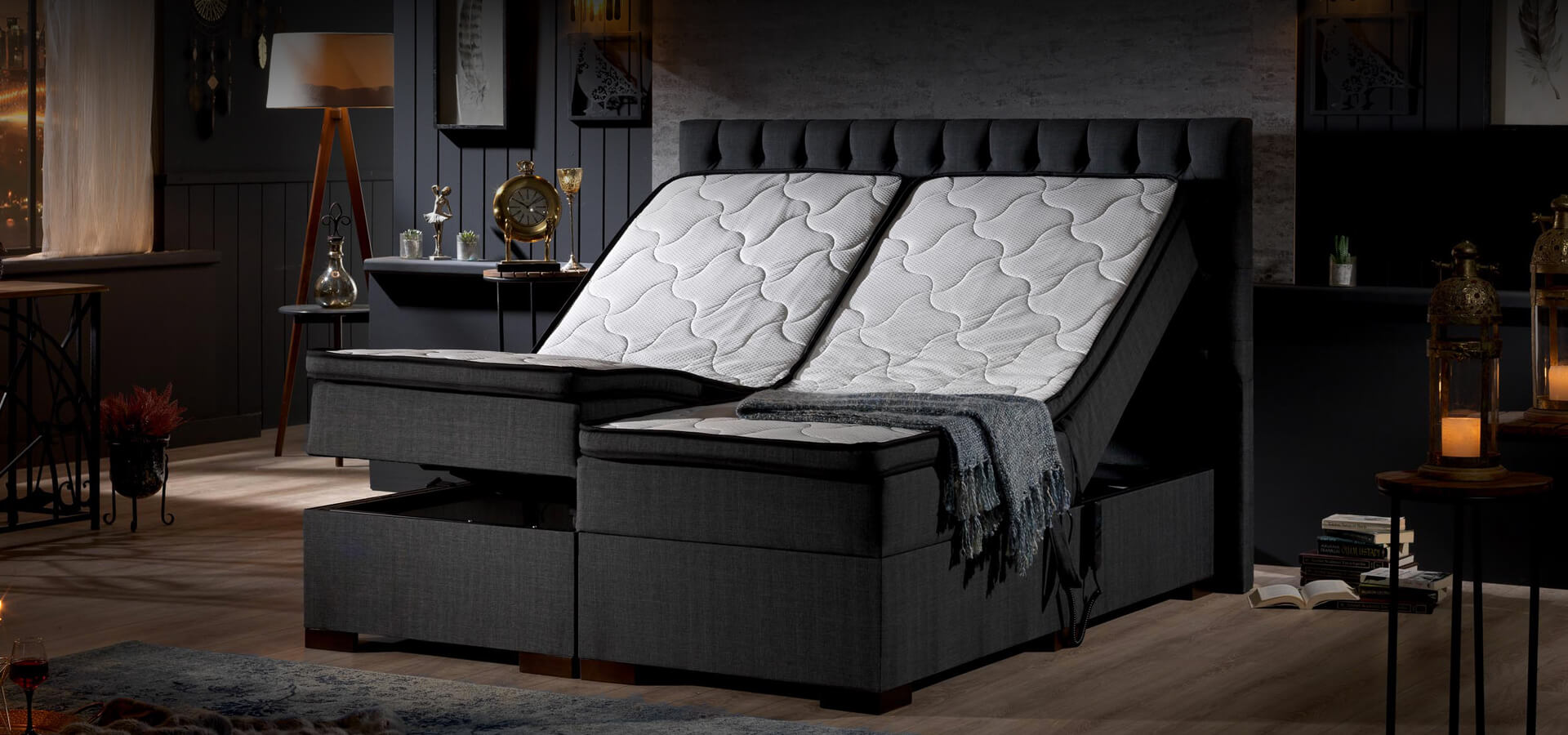 Movable Box-Bed Bases
Quality & Comfort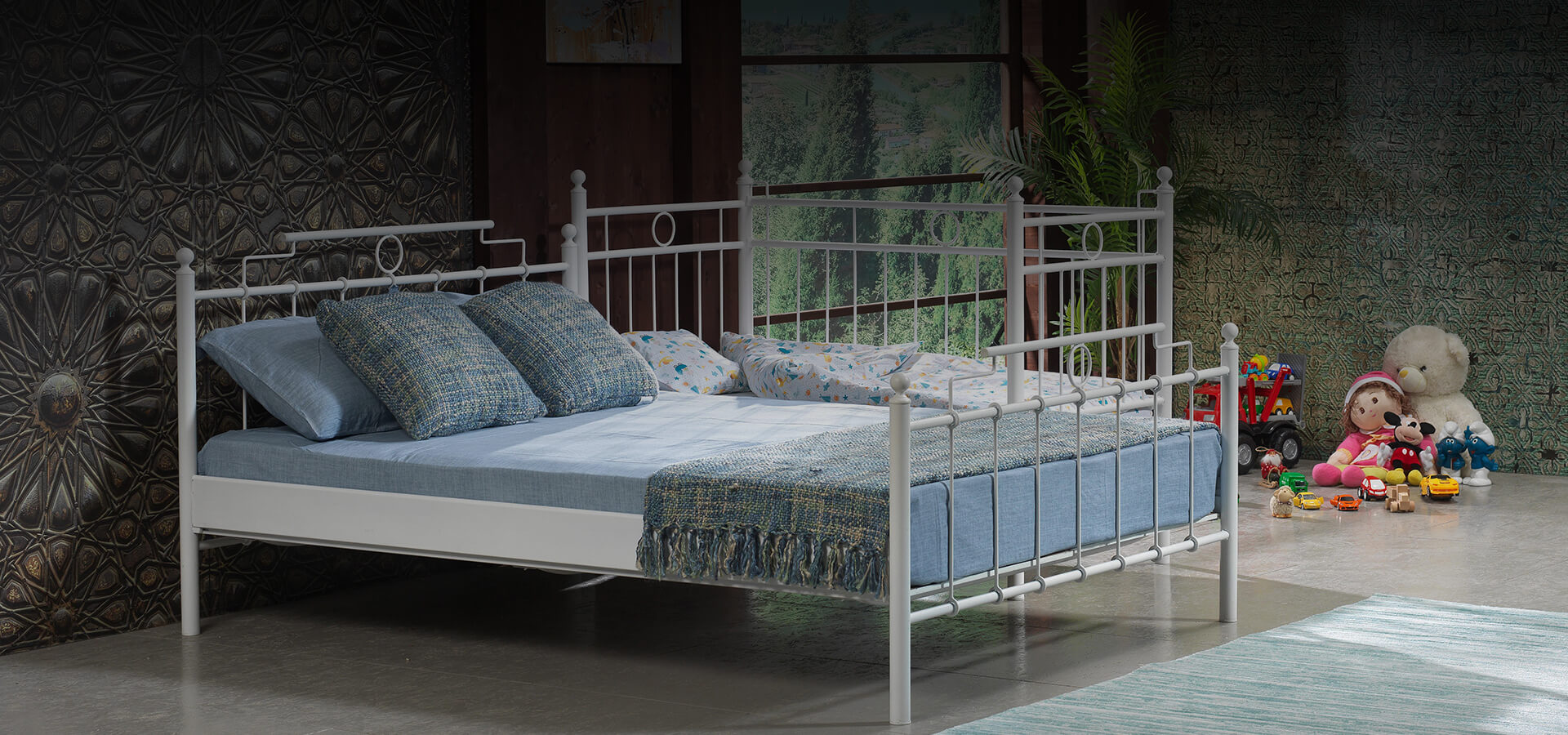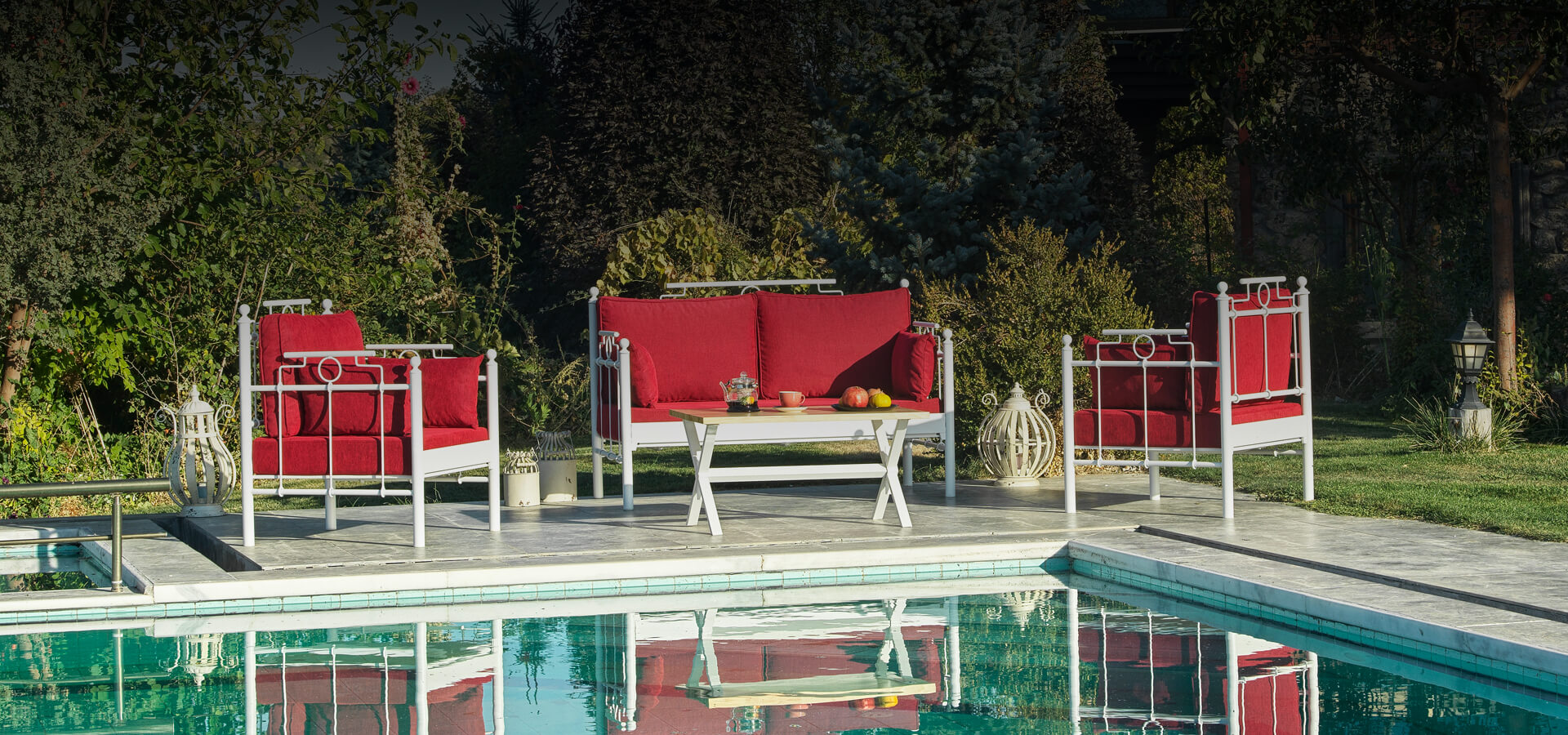 Metallic Garden Furniture
Unimet Quality...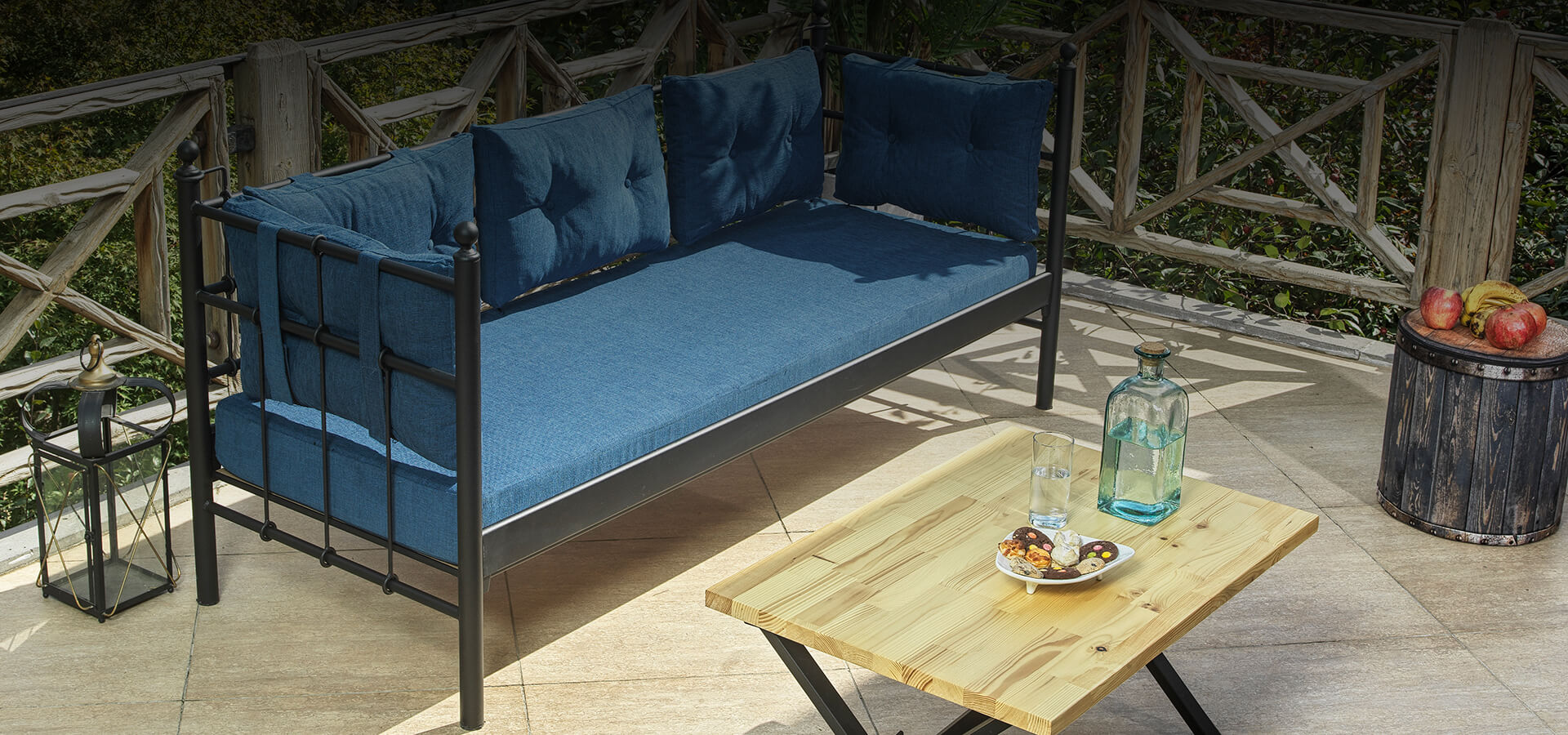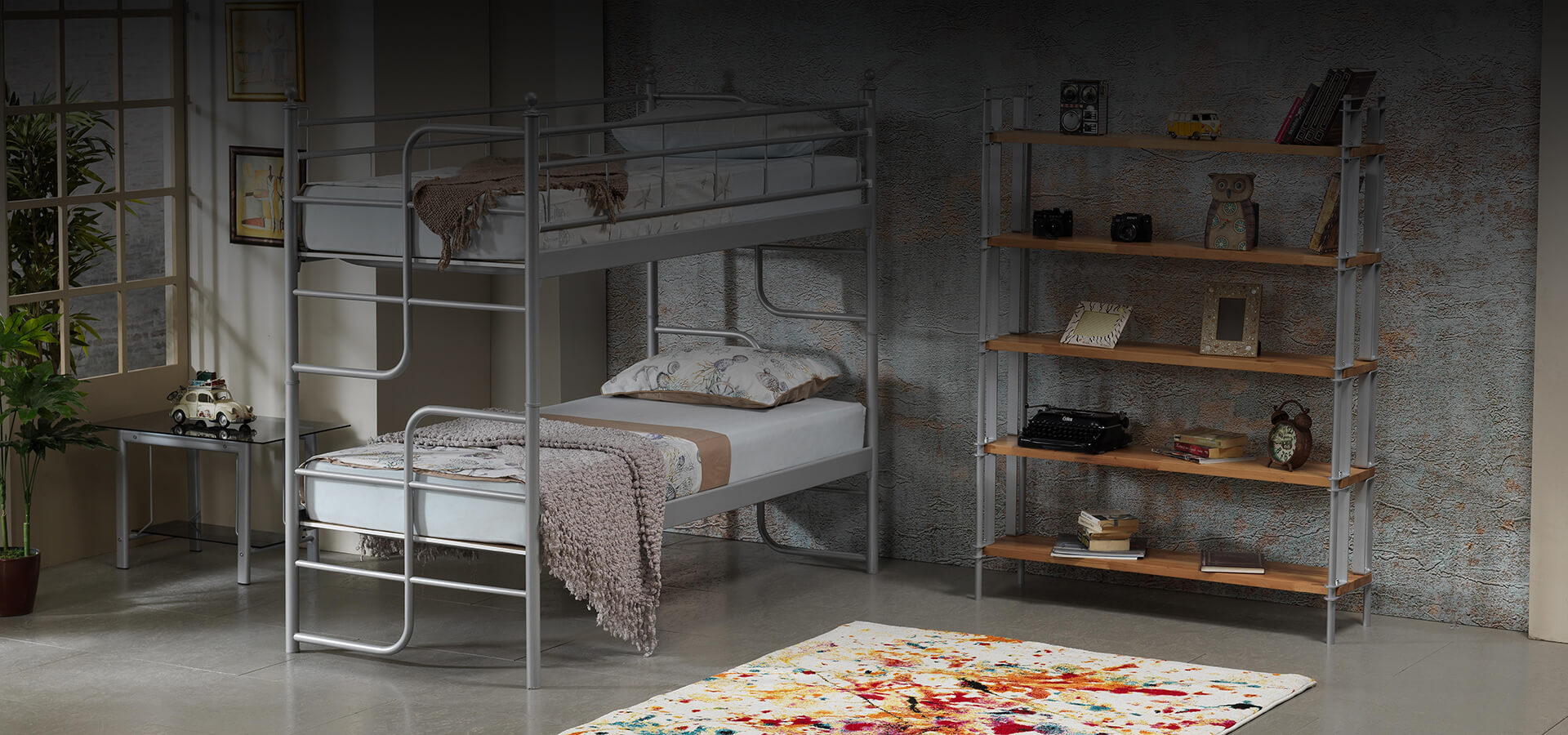 ABOUT UNIMET
WELCOME TO

UNIMET METAL

From the fact that an individual spends most of its time sleeping, Unimet adds aesthetics to the comfort of sleep. It aims at raising the standards through a wide range of bedsteads, marketing approach and experience in the industry. Unimet provides the different without compromising the quality and has followed a stable process since it first put its products on the international markets. Unimet is very sensitive to the consumer demands, thus, it takes firm steps.

WHO ARE WE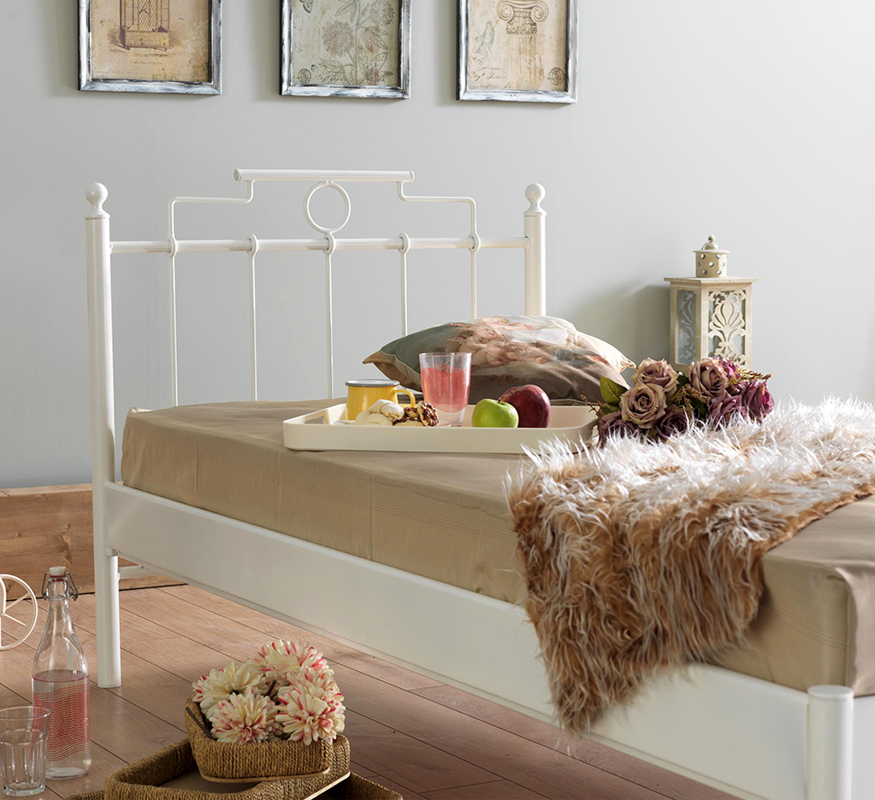 Disassembled Products
QUALITY AND

COMFORT
Electrostatic painted, fit system, disassembled product. Our products use a complete fit system and require no equipment such as screws for installation...

The guardrails of upper bunk can be easily removed to turn into 2 beds, or one of the guardrails can be installed on the lower bunk to turn into 2 daybeds.

No screws or similar connecting devices are required for installation of armchairs. It is a fully fit system.

The bedside-legrest can be moved by an electric motor and control. It is designed for watching TV, reading books, resting and similar activities in bed.
UNİMET NEWS
NEWS

ANNOUNCEMENTS
Thank You
This company is really dealing with  a customer compared  to the other companies  I have shopped on the website until now. I appreciate that close interest by them and their employees.
Quality and Attentive Packaging
It is a quality product and very easy to install. Delivery was provided less than the specified delivery date. Since the pipes are very solid, we installed the product in 10 minutes.I also thank the sender company.
The Product is Easily Installed
The product can be installed very easily in 15-20 minutes. The store devotes close attention to customers , the packaging was also very good ,there were no scratches on the product we haven't used it yet, but we made a smooth shopping. Thanks for everything
Stylish And High Quality
If I count the pros; It is very well thought that it is a telescopic system, that is, there is no such thing as a screw except knobs. It has a spacious and stylish appearance. The iron parts are of high quality. The pillows are zippered, easy to install and above all, the store is very high quality in terms of communication, interest and style. The only thing I can say as deficiency is that I'm not sure if the pillows should have been a little bigger or fixed instead of hanging. In any case,it is a product I will definitely recommend
The product is very good quality and worth the money paid
The product is really good quality.My expectation was not very high when I bought but as it seems, the delivered product is the quality product that can be used for many years. Unpacking the product took longer than installing it, installation was so easy, and absolutely no creaking was heard or bending observed, even under harsh conditions. Do not think of a poor quality product because it is cheap, Question why others are selling so expensive.